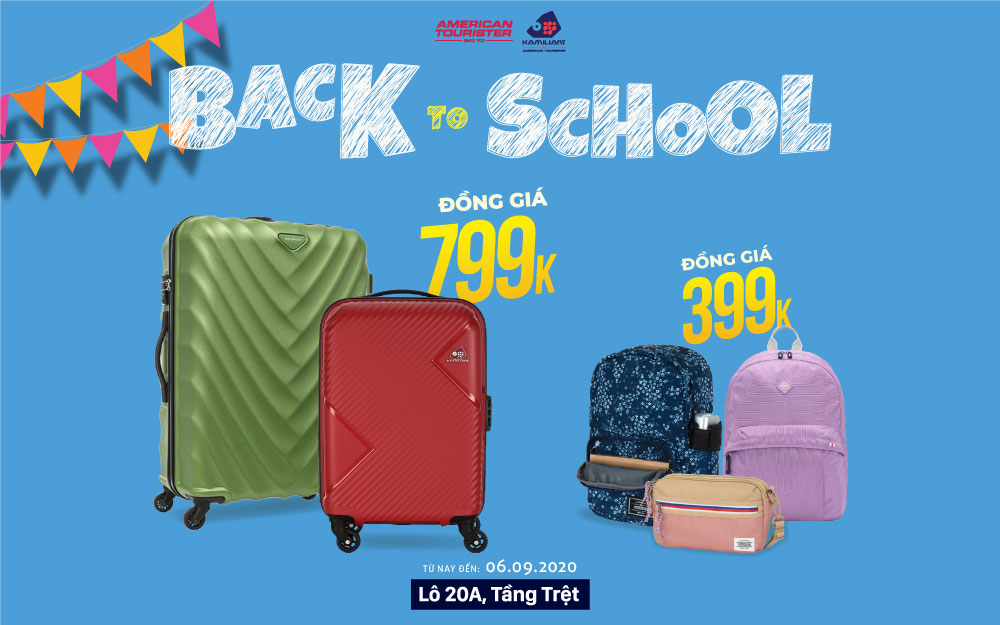 Say goodbye to the most volatile summer in history and welcome The Back-2-School season, House Of Samsonite continues to accompany students on their journey to discover knowledge, through attractive promotions below:
+ SAME PRICE BACKPACKS ONLY 399,000VND from American Tourister (USA)
+ SAME PRICE LUGGAGES for 3 size ONLY 799,000VND from Kamiliant (USA)
Both two brands are in the global Samsonite system and all products are genuine international warranty over 118 countries.
Backpacks and luggage are two essential items for all the students. The products of American Tourister and Kamiliant are varied in color and size, suitable for all your needs. With renew backpack – luggage to welcome the new school year!
Duration: from now until 06/09/2020.
Apply for many collections of American Tourister backpack and Kamiliant luggage.
Samsonite Store: CỬA HÀNG SAMSONITE, Tầng Trệt- LÔ G20 – AEON MALL BÌNH TÂN