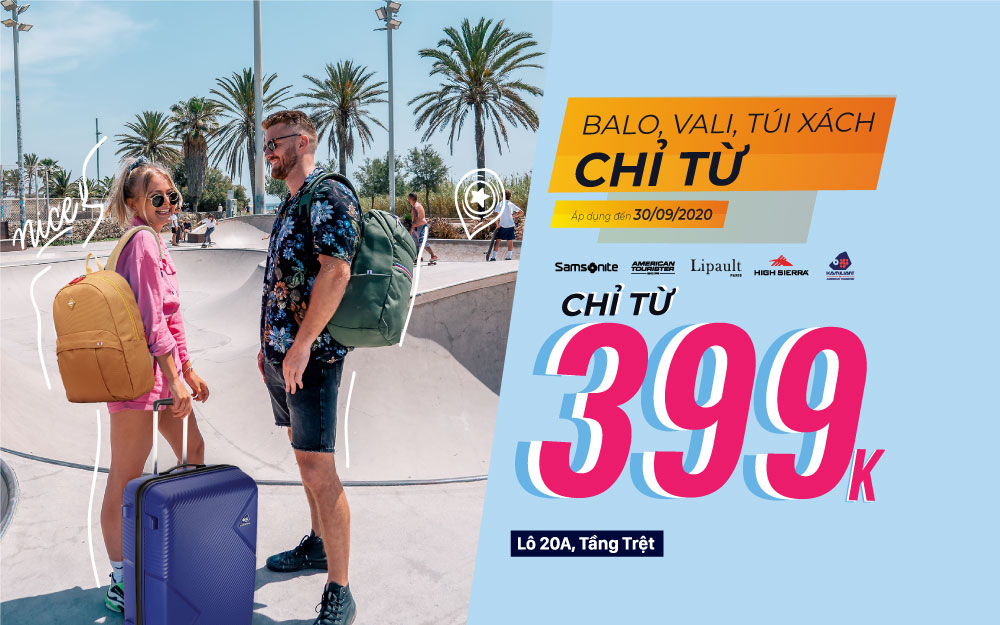 So September has come. There were many changes, difficulties and hardships, but House Of Samsonite believes that the best things for you are coming very close. And new beginnings, new journeys are still waiting for you. Right now, what do you need  to prepare for your upcoming trip?
+ Prepare a beautiful soul to see many miracles in the world
+ Prepare combo: mask + hand sanitizer to always protect your health and others
+ Prepare a beautiful luggage for the good trip
House Of Samsonite will help you prepare the third thing with this HOT DEAL:
+ Backpacks, luggages, briefcases, and handbags priced from ONLY 399,000 VND.
+ Duration: 10/09 – 30/09/2020.
* CỬA HÀNG SAMSONITE, Tầng Trệt- LÔ G20 – AEON MALL BÌNH TÂN
———–
Genuine product – Global warranty in 118 countries
Hotline: 18006360 (free)
#houseofsamsonite #americantourister #kamiliant #samsonite #highsierra #lipault #vali #giamtu399k #tuixach #balo #khuyenmai #giamgia #dulich