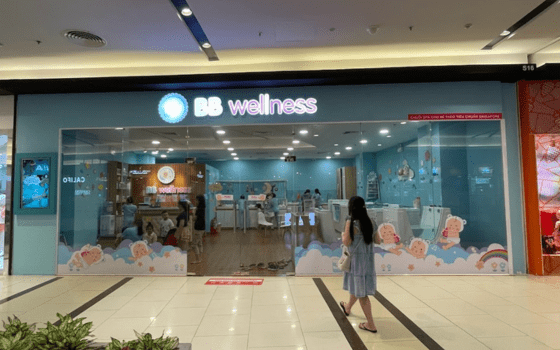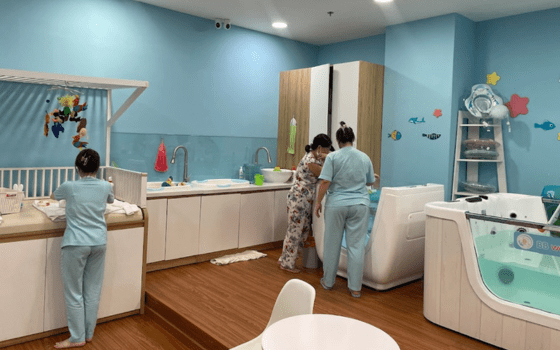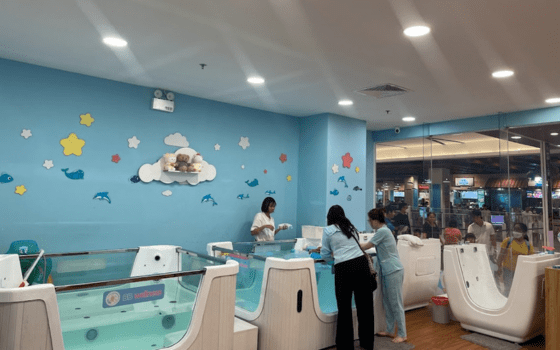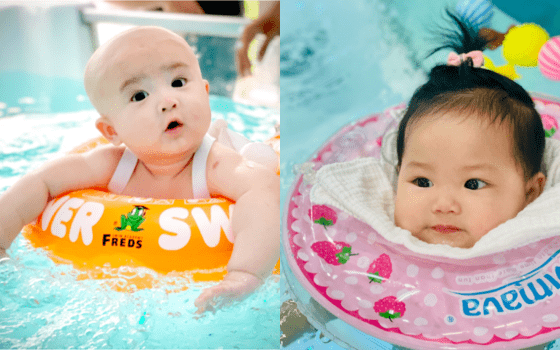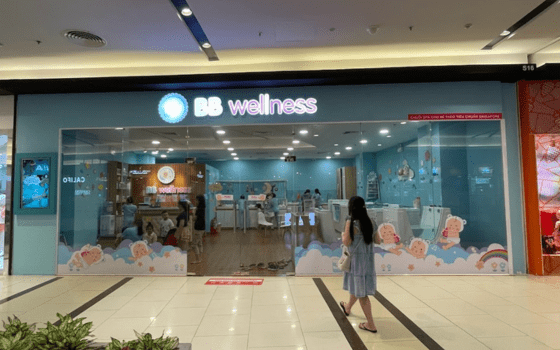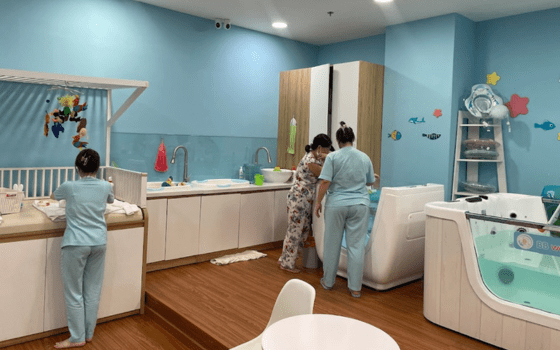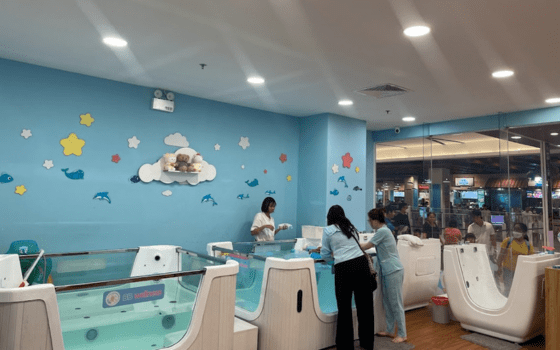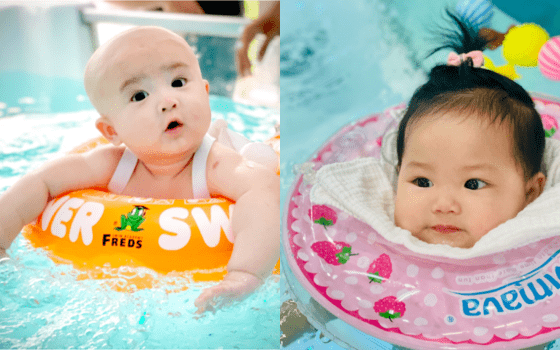 BB WELLNESS
Second floor [16], 2nd Floor [16] / Entertainment, Service, Shops for Children & Families /

10:00 AM - 6:00 PM (weekdays)
09:00 AM - 6:00 PM (weekends & holidays)

Pets are not allowed
BB Wellness is the first chain of Float Centers for babies from 7 weeks to 2 years old (15kg) according to Singapore standards in Vietnam. Providing hydrotherapy swimming and massage services with technology transferred from Singapore to ensure children are cared for in safe conditions with the highest quality.
The benefits of hydrotherapy swimming and massage help your baby release excess energy and develop the musculoskeletal system. It also helps your baby build endurance. Helps your baby no longer cry at night, eat well and sleep well, and your baby will become stronger, moving, crawling, and grasping faster than other children.
Many parents share that the most valuable thing they find at BB Wellness, besides the happy moments when they see their children being able to exercise, relax, take care of, and play in a space dedicated to them, are the health benefits for the baby.
Besides, BB Wellness accompanies parents to fully grasp their baby's golden period to create a generation of babies who are exceptionally healthy, full of happiness and become talented preschoolers of the country in the future. hybrid.