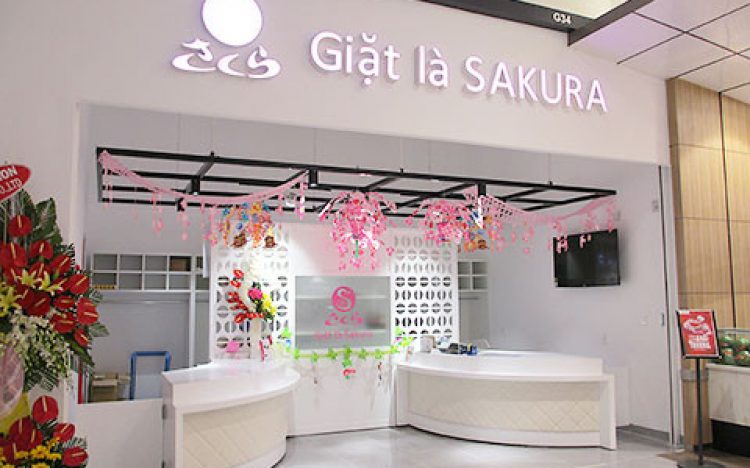 Sakura Cleaning
Ground Floor [G34] / Entertainment, Service, Shops for Children & Families /

08:00–22:00
Sakura Cleaning – Clean, clear, good quality
Established in 1987, our company started as a Futon – laundry company (traditional Japanese bedding). With history of skilled working and high quality service, from 2014, Sakura Cleaning has been established to bring our laundy service to Vietnam.
With staff are Japanese and Vietnamese being trained at Japan, Sakura Cleaning is confidence of bringing to you a high quality laundry technology from Japan. Sakura Cleaning receives your clothes at the store, then test accessories, smudges, stains … Your clothes is managed by tagging up each outfit in other not to return the wrong goods.
Sakura Cleaning is very glad to serve you!