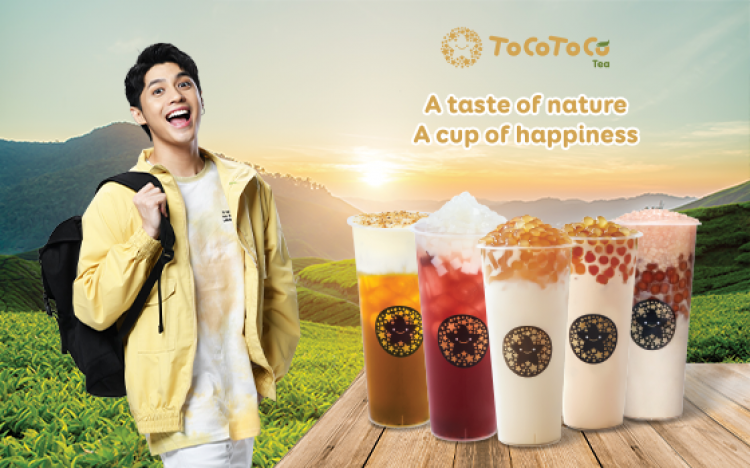 Toco Toco Tea
3rd Floor [32D] / Foods & Beverages /

10:00 - 22:00 ( Weekdays)
09:00–22:00 ( Weekend & Holidays)

Pets are not allowed
ToCoToCo was established since 2013 derived from the idea of ​​a brand of fresh and delicious bubble tea from Vietnamese natural ingredients.
ToCoToCo believes the best bubble teas are made from fresh, natural ingredients. Therefore, we are focused on creating fun, exciting bubble tea experiences for you by bringing tasty bubble teas made of natural ingredients, coupled with an interesting world of diverse toppings.
ToCoToCo's culture we'd love to share with you: "a taste of nature, a cup of happiness".
ToCoToCo store at Aeon Mall with over 20 seats with dynamic youthful space will be the ideal dating place for Binh Tan milk tea fans. In particular, ToCoToCo brings delicious drinks with a variety of menu, sure to satisfy all ages from students to officers…