To provide full convenience for customers, who parking at the Basement floors, the Manager of AEON MALL Binh Tan's Parking Lots allow Car Parking lots from 01 September 2018 as below:
Apply dates: Weekends (Saturday & Sunday) and Holidays
The way-in for Basement parking: 02 gates at 17A Street and D5 Street (Gate 8 & gate 7)
The way-out Basement parking: Gate at Ten Lua Street (Gate 10).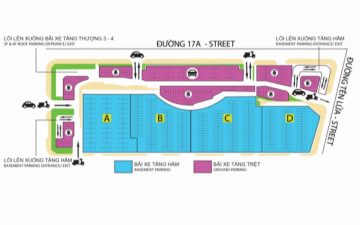 Supporting zone for basement parking: parking closely to the car parking lot from A zone to D zone (and outside the motorbike parking lot).
To meet the maximum customer service at the parking lot, all the solutions to open the gate as well as moving might be changed to ensure the safety, security and convenient mobility. Therefore, customers are suggested to moving as guided from parking staffs.
For the basement parking, AEON MALL Binh Tan provides all elevator for customers to go to the MALL.